Alper Yilmaz, Chair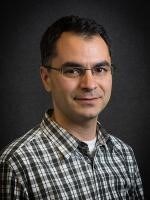 Alper Yilmaz is an Associate Professor of Geodetic Engineering with appointments in Civil Engineering, and Computer Science and Engineering Departments at The Ohio State University. He is a senior member of IEEE and an active member of ASPRS, ISPRS and IAPR professional societies. Dr. Yilmaz is currently chairing the ISPRS Working Group 5 of Technical Commission II on Dynamic Scene Understanding. He is serving as Editor-In-Chief for the Photogrammetric Engineering and Remote Sensing Journal and Associate Editor for the Computer Vision and Image Understanding Journal between 2014. Dr. Yilmaz has organized a number of conferences on Photogrammetry and Computer Vision fields. Dr. Yilmaz's research has received over $8M in extramural funding that has resulted in over 100 journal and conference publications with more than 7,500 citations. Among other honors, he was awarded the Lumley Research Award (OSU) in 2012, and the Lumley Interdisciplinary Research Award (OSU) in 2015 and honorable mention for the Masao Horiba Award (Japan) in 2016. He has advised 15 PhD students to completion who have found academic and industry positions in prominent institutions.
Michael Ying Yang, Co-chair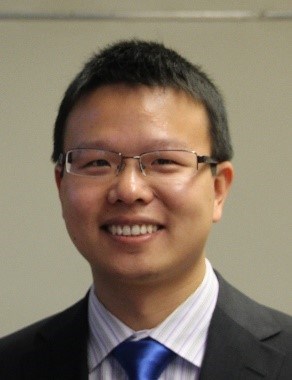 Michael Ying Yang is currently Assistant Professor with University of Twente (the Netherlands), heading a group working on scene understanding. He received the PhD degree (summa cum laude) from University of Bonn (Germany) in 2011. From 2008 to 2012, he worked as Researcher with the Department of Photogrammetry, University of Bonn. From 2012 to 2015, he was a Postdoctoral Researcher with the Institute for Information Processing, Leibniz University Hannover. From 2015 to 2016, he was a Senior Researcher with Computer Vision Lab Dresden, TU Dresden. His research interests are in the fields of computer vision and photogrammetry with specialization on scene understanding and semantic interpretation from imagery and videos. He published over 50 articles in international journals and conference proceedings and currently co-supervise 3 PhD students. He serves as Associate Editor of ASPRS Photogrammetric Engineering & Remote Sensing, co-chair of ISPRS working group II/5 Dynamic Scene Analysis, and recipient of the ISPRS President's Honorary Citation (2016) and Best Science Paper Award at BMVC 2016. He co-organized 6 workshops with CVPR/ICCV/ECCV, and is guest editor of 4 journal special issues. Since 2016, he is a Senior Member of IEEE. He is regularly serving as program committee member of conferences and reviewer for international journals.
Yury Vizilter, Co-chair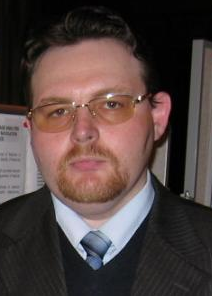 Yury Vizilter obtained his engineer diploma and Ph.D. degree in Technical Control and Information Processing from the Moscow Aviation Institute (Technical University) in 1992 and 1997, and Doctor of Science degree in Theoretical Basics of Informatics from the Samara State Aviation University in 2009. He is currently working as a Head of Department for Machine Vision and Data Mining in the State Research Institute of Aviation Systems (GosNIIAS) and as a Professor of Moscow Aviation Institute (Technical University), Moscow, Russia. He authored 150 scientific publications including 30 journal papers and 4 books. His areas of research interests: machine vision, image processing, biometrics, digital photogrammetry, pattern recognition, machine learning, mathematical morphology, video analysis. He is a professor of Russian Academy of Science (2016) and Co-chair of the ISPRS Working Group Dynamic Scene Understanding.
Siavash Hosseinyalamdary, Secretary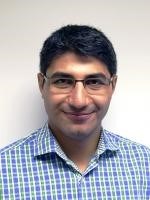 Siavash Hosseinyalamdary is assistant professor at the University of Twente, the Netherlands. He is working in the Earth Observation Science (EOS) department at the Faculty of geo-information science and earth observation (ITC). Dr. Hosseinyalamdary has received his PhD degree from the Ohio State University in 2016. He has worked for the Photogrammetric Computer Vision lab (PCVlab) and Satellite Positioning and Inertial Navigation (SPIN) lab in the Department of Civil, Environmental and Geodetic Engineering (CEGE). He has been working on multi-sensor integration, including GNSS, IMU, camera, laser scanner, and GIS maps. He is serving at the ISPRS Working Group 5 of Commission II as secretary.
Kent Kable, Industrial Representative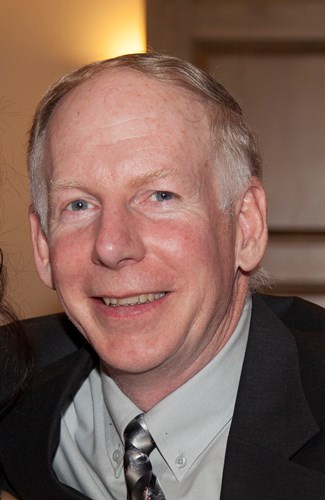 Kent Kahle has been working for Trimble Navigation Ltd. for more than 30 years. He is working on the intelligent construction tools and has published several patents, including:
US patent #7609449, System for producing orthogonal, intersecting light beams
US patent #7493699, Interchangeable horizontally and vertically laser suitable for use in small spaces
US patent #7100293, Laser alignment tool adapter
US patent #7039089, Interchangeable horizontally and vertically laser suitable for use in small spaces
US patent #6693706, Laser reference system and method of determining grade rake
US patent #6628373, Laser transmitter with thermally induced error compensation and method of transmitter compensation
US patent #20030128357, Laser reference system and method of determining grade rake
US patent #20030128352, Laser transmitter with thermally induced error compensation and method of transmitter compensation
WG II/5