General Plan of Activities
Organize workshops in 2017 (USA) and 2019 (India, France)
Organize joint events with WGs of overlapping interests from the Commission III and Commission V..
Promote the idea of application of Remote Sensing in public health and clinical health through participating Commission V's activities
Joint activities with other Working Groups having overlapping interests, such as, WG III/7, WG III/8, WG III/10, and ICWG III/IV for contributing to events and publications
Cooperation with organizations such as American Public Health Association (APHA), Canadian Association of Physicians for the Environment (CAPE), Community of Practice in Ecosystem Approaches to Health (CoPEH)-Canada,  COPEH-CAN, EcoHealth Ontario (EHO) , Health-Earth (H-Earth) , International Medical Geology Association (IMGA) , International Society of Geospatial Health – GnosisGIS
---
Call for Papers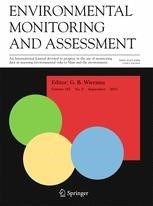 Based on its research theme, the ISPRS WG on Environment and Health (ICWG III/IVc) has arranged publishing a special issue. 
Special Issue: Geospatial Technology in Environmental Health Applications
Journal: Environmental Monitoring And Assessment
Publisher: Springer
Cost: No cost to make it available to the subscribing institutes
Deadline: February 28, 2017
Suggested Topics:
Air pollution
Climate change and variability
Ecological approach to public health
Emerging and reemerging infectious diseases
Environmental exposure assessment as a disease risk factor for clinical practices
Infectious disease ecology
Landscape ecology
New analytical tools for environmental health studies
New Earth observation resources for environmental monitoring for health impacts
Technological advancements in environmental health research
Vector borne diseases
Water and land pollution
Submission Instruction:
Journal Website: http://www.springer.com/environment/monitoring+-+environmental+analysis/journal/10661
When you click on "Submit Online" on the journal's website as an author, you will be taken to the Editorial Manager page for Login information. https://www.editorialmanager.com/emas/default.aspx.
 After creating your account and beginning the submission process, you will be asked to choose an article type. You need to select "SI: Geospatial Technologies in Environmental Health Applications" from the drop down menu.
For further assistance, contact Publishing Editor, Sherestha.Saini@springer.com.
ICWG III/IVc