2nd Symposium on Advances in Geospatial Technologies for Health
The International Society for Photogrammetry and Remote Sensing (ISPRS) Working Group on Health of Commission VIII (ISPRS WG VIII/2) is organizing its 2nd Symposium on Advances in Geospatial Technologies for Health in collaboration with the 5th International Conference on Medical Geology (MEDGEO 2013) scheduled for August 24-30, 2013 in Arlington, Virginia, USA. 
The goals of this symposium are to bridge the geospatial science, Earth science and health science communities and to explore interdisciplinary collaborations to improve our overall health and well-being.
The symposium topics will include applications of remote sensing and geospatial technologies in the areas of:
Air Pollution Modeling for Health Impact Studies
Air-borne, Soil-borne and Water-borne Diseases
Big-Data Analysis in Public Health Research
Environmental Public Health Surveillance
Infectious and Vector-borne Diseases
Climate Variability and Health
Tele-Epidemiology
Healthcare
You are cordially invited to submit your abstract. Deadline is June 30, 2013.
Submit your abstract only to an ISPRS Session which starts with "ISPRS: ". As the event manager GSA is managing abstract submissions and registrations.
Publication Opportunity
Authors will have options to submit full papers to any of the two peer reviewed journals:
Symposium Special Issue:
Geospatial Health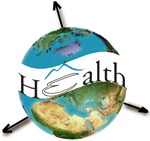 Symposium Special Issue:
ISPRS International Journal of Geo-Information

Guideline for authors will be announced soon.
Travel Fellowship
ICWG III/IVc